N. Trey Pettlon, III
Trial Attorney - Personal Injury, Wrongful Death and Criminal Defense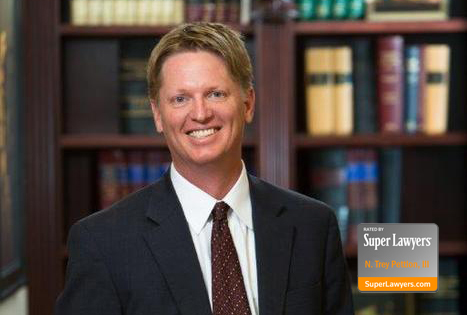 Trey is proud to have just been selected for the 14th year in a row to Super Lawyers in 2021. A Super Lawyer designation is reserved for only 5% of practicing attorneys who have "attained a high degree of peer recognition and professional development." Trey was also selected for "Nation's Top One-Percent" by the National Association of Distinguished Counsel for the second year in a row.
Since 1991 Trey has been in court almost five days a week defending people charged with crimes and representing families of people who have been injured or killed as a result of the negligence of another.
Criminal Defense:
Trey has tried and won numerous jury trials involving serious criminal charges, significant personal injury and wrongful death. Trey has won numerous "Not Guilty" jury verdicts in criminal cases over the years including acquittals for clients charged with rape, sodomy, aggravated battery, domestic battery, sexual battery, attempted murder, DUI, felony DUI and felony theft. Trey's clients have included attorneys, professional athletes, police officers, nurses, doctors, professors and other professionals with a lot to lose.
Personal Injury/Wrongful Death:
People sometimes ask why it might be more effective to have an attorney who handles criminal defense and who has a prosecutor's background represent them in a personal injury or wrongful death case. The answer may not be obvious for those that don't find themselves in court frequently. The truth is that criminal defense lawyers and prosecutors are in court much more and have significantly more trial experience than most attorneys who just handle personal injury cases. Trey has won numerous wrongful death and personal injury jury trials in Kansas and Missouri and won significant verdicts for his clients including clients injured in car and truck accident cases. In addition to several jury verdicts, Trey has worked to gain tremendous settlements for his clients in numerous other cases.
Additional Info:
Trey is admitted to practice in Missouri, Kansas, the United States District Courts for Missouri and Kansas and the United States Supreme Court. He's tried jury trials in Kansas, Missouri and Federal Court. Trey will go wherever his clients need him and his cases have taken him all over the United States from Maine to California.
To learn more about Trey, please see Trey's attorney profile on SuperLawyers.com .
Ryan S. Ginie
Trial Attorney - Criminal Defense, Personal Injury and Wrongful Death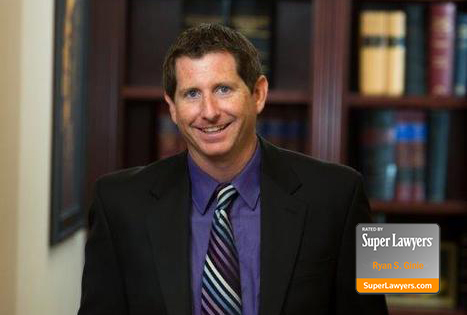 Ryan is proud to once again be recognized as a Super Lawyer in 2021. Ryan started representing people charged with crimes and injured or killed by the negligence of others as an associate in the Law Offices of N. Trey Pettlon and then as a partner in the Law Offices of Pettlon & Ginie.
Criminal Defense:
Ryan does primarily criminal defense and has a great deal of experience defending both adults and juveniles who are charged with crimes. Ryan is one of the very few attorneys in Kansas City to win a "Not Guilty by Reason of Mental defect" jury verdict. For several years Ryan gave monthly lectures on juvenile law, and he has extensive experience with every phase of the juvenile case from defending a client against the most serious allegations including sex crimes or other violent crimes to defending a juvenile waived to adult court or certified for adult prosecution.
Personal Injury/Wrongful Death:
Over the years, Ryan has been able to get numerous extraordinary recoveries for clients gravely injured in automobile accidents, trucking accidents, trip and fall cases and dog bite cases.
Additional Info:
Ryan was selected as a "Rising Star" by Super Lawyers in 2012, 2013, 2014 and 2015 just confirming what our clients have known about Ryan for years. The designation is a tremendous honor bestowed on fewer than 2% of attorneys 40 years old and younger, and the culmination of a lot of work on behalf of his clients and a lot of success in court. He is a member of the Johnson County Bar Association, the Kansas Association of Criminal Defense Lawyers, the Kansas Bar Association, and a sustaining member of the Kansas City Metropolitan Bar Association.
"Ryan has the knowledge, experience and argument skills that make him an effective advocate for his clients, but to me, it's his genuine concern for his clients and their cases that makes him a great attorney. And that's what I hear most from his clients. He finds out what is important to each client, and he will fight to get the best result possible for that client. That is what I am most impressed with about Ryan." - Trey Pettlon
To learn more about Ryan, please see Ryan's attorney profile on SuperLawyers.com .
Support Staff
Nothing is more frustrating that needing something from your attorney's office, but calling his or her office and getting voicemail because he or she is in court. You may only need to schedule an appointment or get the answer to a simple question, like "When is my next court date?"
A successful law office requires great attorneys and a great support staff. We have just that in our paralegals, Allie Mincks and Danelle Wisdom. Allie is an experienced trial assistant with experience in a large firm and then with the Law Office of N. Trey Pettlon before the Law Offices of Pettlon & Ginie was formed. Over the years she has learned from other experienced paralegals and trial assistants, and she receives continuing education as a legal assistant on an annual basis. She is reliable and committed to helping Ryan and Trey do the best job they can to win your case. Danelle joined the firm in May 2013 and after getting her paralegal degree at Rockhurst College under the tutelage of professors like Judge Rex Gabbert of the Missouri Court of Appeals and Judge Dennis Eckold, Platte County Circuit Court, hit the ground running. Her research skills are tremendous. Both Allie and Danelle are at the office Monday through Friday from 9 to 5 doing everything that has to be done behind the scenes so Trey and Ryan have the support they need to take care of you in court.
Skilled Representation for Serious Personal Injury & Criminal Defense Matters
For more information about our lawyers and our firm, contact our law firm now or follow the links below.
Contact Us Anytime for Help
Contact the Law Offices of Pettlon & Ginie for an experienced trial lawyer to defend you against criminal charges or to handle your personal injury case.
Whatever your situation, we can help. Call our law firm today at (913) 393-2100.
Free Initial Consultation
Credit Cards Accepted
Personal Injury Cases Taken on Contingency Fee Basis
Olathe, Kansas serious personal injury and criminal defense attorneys serving the Kansas City, Kansas, and Kansas City, Missouri area, including cities such as Edwardsville, Leawood, Lenexa, Overland Park, Belton, Bonner Springs, Fairway, Gardner, Gladstone, Independence, Lee's Summit, Liberty, Paola, Parkville, Platte City, Prairie Village, Raytown, Riverside, Roeland Park, Smithville, Shawnee, Spring Hill, Mission, Mission Hills and Merriam.
Johnson County, Wyandotte County, Miami County, Jackson County, Clay County, Platte County