Kansas City Missouri, Johnson County Kansas Criminal Defense & Serious Personal Injury Lawyers, Law Firm
Legal Help After Suffering Injuries in a Serious Accident Accidents occur every day in Kansas & Missouri, and in many cases, they could have been prevented if not for the carelessness or wrongdoing of another person. Victims may have to struggle with physical, emotional, and financial challenges for months, if not years. If you or a loved one has been injured by someone else, you may be able to get reimbursement for your losses by filing a personal injury claim.
What a Personal Injury Attorney Can Do for You
The experienced criminal defense and serious personal injury law firm, Pettlon & Ginie, has the knowledge and the resources to help you fight for the restitution you deserve. Oftentimes, people find themselves overwhelmed with the complex process of filing their claim, gathering evidence, and presenting it in court. With the help of a talented trial attorney, you will have guidance throughout every step in your journey toward receiving financial help to heal properly.
You'll be going up against large, powerful insurance companies. They have likely fought and won numerous claims just like yours in the past. Your dedicated personal injury lawyer fights for you and acts on your behalf, which takes the hassle of handling a lawsuit off your shoulders.
Whether we are putting together the best plaintiff's case possible for a client seriously injured or killed as a result of someone else's negligence or putting together a vigorous criminal defense for people accused of crimes, including DUI, DWI, and serious felonies, we will fight for you.
From the initial investigation of your case all the way to closing argument, you can count on our attorneys. We'll protect you with the experience, hard work, thorough investigation and trial preparation your case demands. We are aggressive negotiators and will always take your case to trial, if necessary. Whether you or your family needs help with a serious personal injury case or criminal defense, we would be honored to be your lawyer.

Serious Personal Injuries & Wrongful Death
In most circumstances, if one person causes injury to another or is careless and causes an injury to another person, the law holds that person responsible for the injuries they cause. If you have been injured or someone you love has died because of the recklessness of another, the law provides that you should be compensated for your loss, lost income, medical bills, as well as "non-economic" losses such as disfigurement, loss of self-esteem, pain and suffering and emotional trauma. Although financial compensation cannot heal your injuries, money can help to address the economic consequences of the injury.
Types of Personal Injury Cases Include:
Wrongful Death • Serious Automotive, Motorcycle, Boat, Truck and Motor Vehicle Accidents • Psychiatric and Medical Malpractice • Defective Medical Devices • Brain Injuries • Spinal Cord Injuries • Fires, Explosions and Burns • Back and Neck Injuries • Industrial Accidents • Construction Accidents • Travel and Transportation Accidents • Defective Product • Serious Slip and Fall • Dog Bites • Negligent Security • Drug Injuries • Premises Liability in Kansas or Missouri.

Criminal Cases, Felonies & Misdemeanors
For a successful defense of any criminal case, the beginning is a critical time. If you've been accused of a crime, you need an experienced attorney to get involved quickly. Whether guilty or not guilty, it is very important to be properly represented. The Johnson County, Kansas Law firm of Pettlon and Ginie can take your case to trial, and, if you decide to retain us, no one will be better prepared. In addition to protecting your rights, we keep you informed about the progress in your case and make every effort to minimize your anxiety about the case and your future.
Criminal Defense Cases may Include:
Murder - First Degree and Second Degree • Manslaughter • Assault/Battery • Criminal Threats • Sexual Assault, Rape, Sodomy, Indecent Solicitation, Sex crimes • Domestic Violence • Drug Possession, Sales, Conspiracy or Manufacturing • Computer Crimes or Online Solicitation • Fraud, Theft, Burglary or Robbery • Arson • Traffic Violations • DUI/DWI • Juvenile Offenses • Federal, State or Municipal Cases in Kansas or Missouri.
Top Rated Lawyers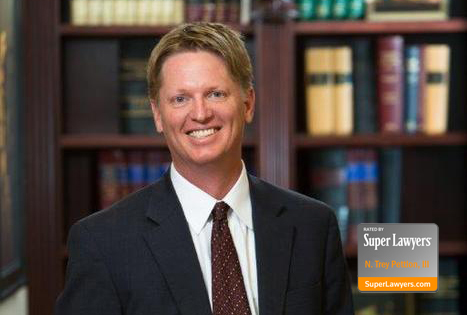 N. Trey Pettlon, III
Trial Attorney -Serious Personal Injury, Wrongful Death & Criminal Defense
Trey has been designated as a "Super Lawyer" for several consecutive years and has earned several other prestigious awards and honors as a trial attorney. Trey is also very proud to be the third-ever Lifetime Member of the Kansas Association of Criminal Defense Lawyers. Since leaving the Johnson County Kansas District Attorneys Office in early 1994, Trey has also been appointed to serve as special prosecutor in Clay County, MO, District Court Judge Pro Tem several times each year, has presided over jury trials and has also served as Municipal Judge for the City of Edgerton.
View Trey's Personal Injury Lawyer Bio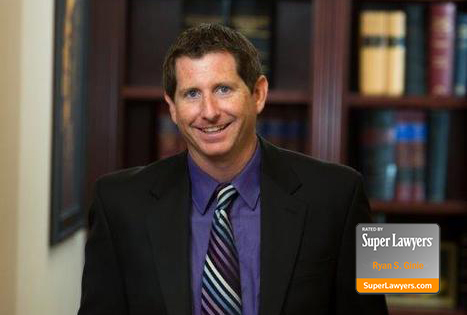 Ryan S. Ginie
Trial Attorney - Criminal Defense, Personal Injury & Wrongful Death
Prior to joining the firm, Ryan worked for the Johnson County Kansas District Attorney's Office. In 2012 through 2021, Ryan was selected as a "Rising Star" by Super Lawyers. In 2015 Ryan was designated as a "Super Lawyer" and won other prestigious awards for his DUI defense work. Ryan does primarily criminal defense and has a great deal of experience defending both adults and juveniles who are charged. Ryan has also given numerous lectures on juvenile defense. He is a member of the Johnson County Bar Association, the Kansas Association of Criminal Defense Lawyers, the Kansas Bar Association, and a sustaining member of the Kansas City Metropolitan Bar Association.
View Ryan's Lawyer Bio
Read more about the process of designating the top attorneys in Kansas and Missouri as "Super Lawyers" at www.superlawyers.com. Furthermore, you can also learn about "Rising Star" Lawyers which are nominated by other lawyers who have personally observed them in court. An attorney-led research team then reviews the credentials of potential candidates and selects the few who will earn the "Rising Star" designation. This designation of "Rising Star" is reserved for less than 2.5% of practicing attorneys under 40 years of age who demonstrate excellence in advocacy for their clients.
A Legal Practice Built With Hard Work and Over 45 Years of personal injury & criminal law experience in court
One reliable way to gauge the quality of a law firm is to evaluate how the firm gets its clients. Most of our clients at the Law Offices of Pettlon & Ginie are either former clients who were happy with our representation in the past or people referred by those former satisfied clients. They include clients who trust us with representing their children, spouses, friends and other loved ones to successfully handle cases in Johnson County, Jackson County, Clay County, Wyandotte County and the Kansas City area.
Many of our clients are referred by other attorneys who have seen us in court, respected our skill at trial or have heard about the results we obtain for our clients. Many of our clients are referred by other people who have personally witnessed our litigators in the courtroom representing clients and getting successful results in their cases. We've represented attorneys, law enforcement officers, bondsmen, successful business people, doctors, nurses, teachers and professional athletes in high profile, serious civil and criminal cases in Johnson County and the Kansas City Metro area.